31 Million Skilled-Trade Positions Will Be Left Vacant by 2020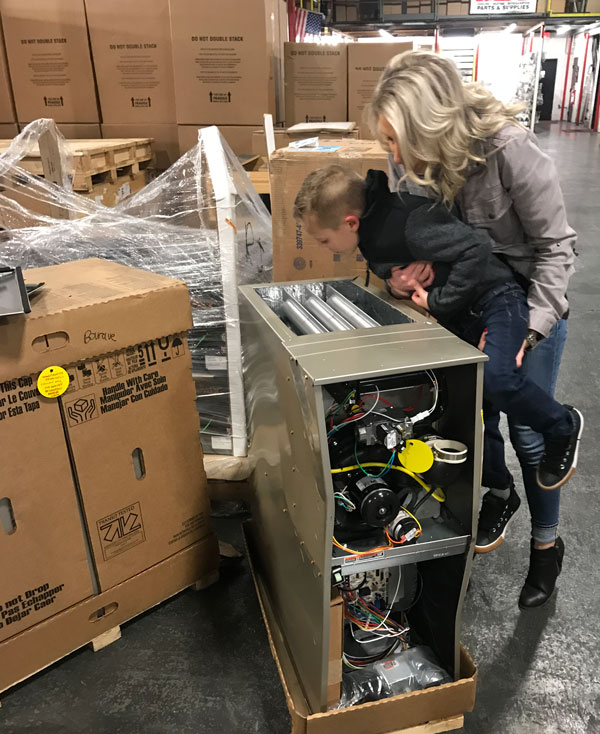 Latham, NY — R.J. Murray Company was contacted by a local mother whose 6-year-old son is fascinated with air conditioners. We are thrilled to have someone so young interested in the HVAC (heating, ventilation, air conditioning) industry.
Today is his sixth birthday and his mother will bring him to our main office and warehouse for a tour at 7 Northway Lane in Latham, NY.
The skilled trades are critical to our country's infrastructure and its economic competitiveness. Due to a lack of interest of younger generations to learn the HVAC trade, we are currently facing an unprecedented workforce shortage. It is because of this we are excited to foster the six-year-old boy's enthusiasm for our industry.
A school in Virginia hosted a 'signing day' to recognize students entering the trades instead of college. "Dirty Jobs" host Mike Rowe shared the signing day photos on his own Facebook page, commenting, "This is the way forward. No attempt to close the skills gap will ever succeed until or unless we celebrate those who are willing to learn a skill that's in demand. This is not just a terrific idea, it's a model for every other technical school in the country... Here's hoping others will follow Henrico's lead."
The culture shift is coming. It is our hope you'll join us in making Albany a proactive leader of change for the trade industries. We must come together as a community to support and encourage all career paths. #celebratetrades
About R.J. Murray Company
R.J. Murray Company is in its 4th generation –the first generation that is female –and is the oldest operating Carrier distributor in the world. We are committed to keeping our community comfortable by supporting our dealers and being leaders of progressive change in our industry.
For additional information, visit www.rjmurray.com and www.upgradetocomfort.com
Contact Information:
Marika Murray
Marketing Manager
(518) 669-1291
mmurray@rjmurray.com