Variable Refrigerant Flow (VRF)
With VRF technology, heating and cooling only the spaces that need it is simple. These systems circulate the minimum amount of refrigerant needed for each individual zone to satisfy the building load. Since there are no ducts, this eliminates the energy waste associated with the duct loss.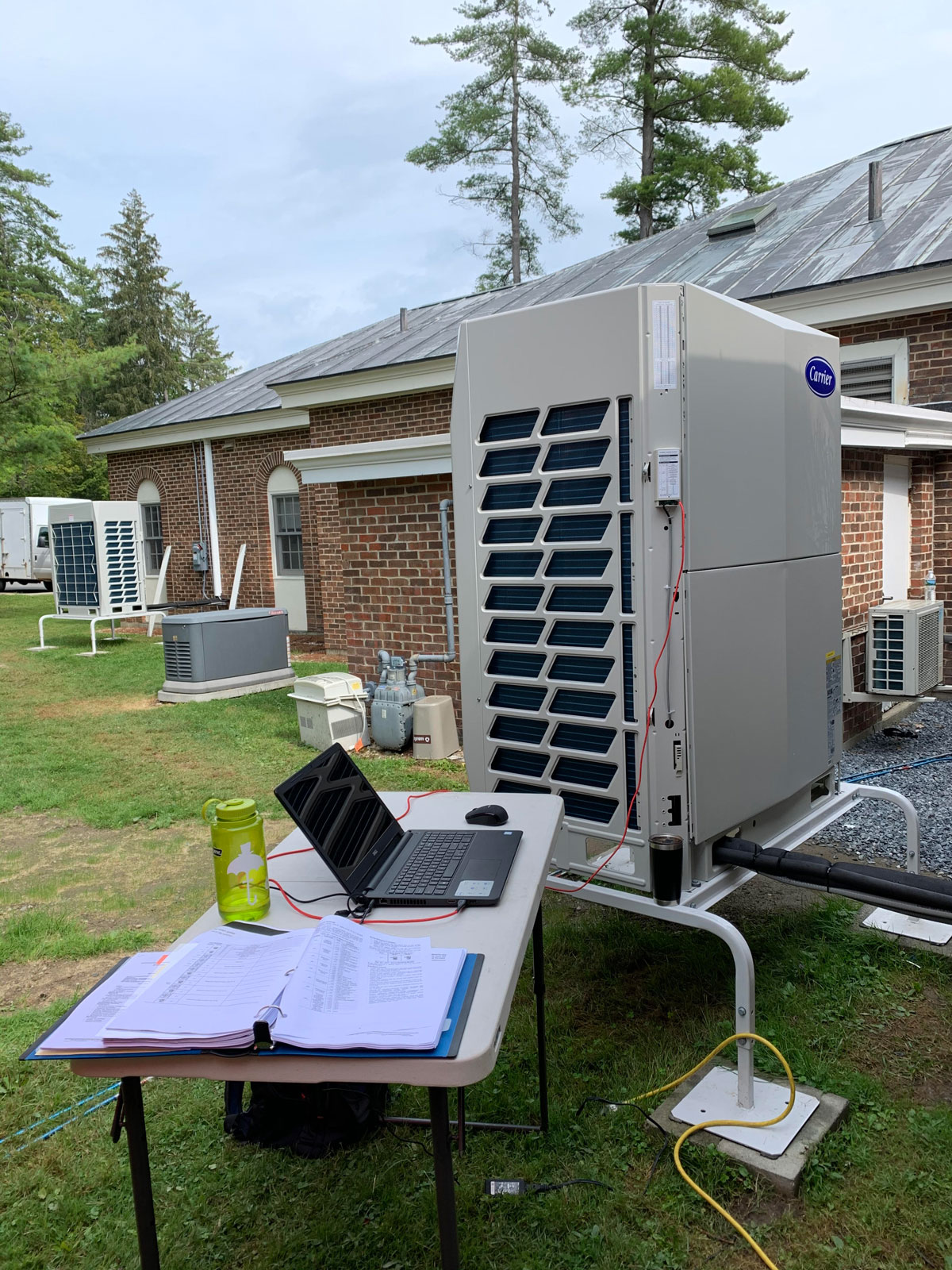 Benefits of Variable Refrigerant Flow Systems
A single VRF system can power up to 64 independent indoor units, depending on the system. This provides superior zoning because the refrigerant flow can vary from location to location, delivering only the necessary capacity to each zone.
Carrier is the only manufacturer in the marketplace that offers 2-and 3-pipe heat recovery systems to help better layout the system depending on your building layout design and needs. For example, heat pump (one mode at a time) and heat recovery (simultaneous H/C) systems are available in 2- or 3-pipe configurations.
Smaller equipment means a smaller footprint. No dedicated maintenance rooms or service shafts required.
Single-systems sizes from 3- to 28-nominal tones allow for meeting any project need.
Wide variety of air handlers to approach any application. Notable examples include one-way cassettes, outdoor air units, VRF RTU, and ducted units.
Carrier offers longer pipe lengths and increased piping flexibility.
VRF systems available from Carrier can be easily reconfigured as building needs change.
Single-phase capability up to 12 tons (an industry first) helps retrofit buildings with electrical challenges.
Simultaneous heating and cooling allow you to heat and cool different rooms at the same time which minimizes energy loss and improves climate control.
Broad offering of high-end local/central controller options that allow for easy system management.
With VRF offered from Carrier, you can easily integrate a single-phase VRF and a three-phase to create one system without any additional controls.
iVu interface available to integrate with other Carrier systems as well as third-party points and BMS controls (BACnet).
ERV interfacing is possible.
Unmatched support: RJ Murray offers in-house tech support including controls and start-up service plus technician training. Get the full experience and expertise of our support team behind you.
View/download Carrier's 2-Pipe VRF Product Data Sheet.
View/download Toshiba Carrier's Premium VRF Product Data Sheet.